Clients Comments
Clients review of my career is more important than my statements
Bruce A. MacDougall
Methuen Chief of Police, retired
I have known Attorney Maurice Lariviere for approximately twenty-five years. I came to know of him through his position as City Solicitor for the City of Methuen. Over the years I held positions with both the International Brotherhood of Police Officers and the Methuen Police Superior Officers Association that had us both dealing with grievance and contract negotiation issues. As the representative of the City on such matters, I found Attorney Lariviere to be fair, logical, prepared, and always willing to seek wording or solutions that were not readily apparent to others sitting around the table. While he was never one to try to buy his way out of a problem he was most open to discussing the problem until a satisfactory resolution could be found.
Later, when I became the Commander of Field Operations, and eventually Chief of Police, there were many more instances when Attorney Lariviere and I worked together on contract, labor, and litigation matters. I became a disciple of his methods of preparing for meetings, hearings, and trials. He researched thoroughly, was very ordered, and prepared himself and his case so there were no surprises. I have seen him work in many venues including State District and Superior Courts, Federal District Court, The Civil Service Commission, The Massachusetts Commission Against Discrimination, and many other quasi judicial agencies. He entered every trial or hearing prepared to win and usually did.
However, while his knowledge of and practice of the law was most impressive, I most appreciated my ability to seek his guidance when faced with difficult decisions. I valued his analysis of situations and the practical advice he offered. He never hesitated to pull me back from a contemplated action that on further thought, would not have been the right thing to do. I found over the years that, if I followed his counsel, it was the right decision for the right reasons which left options open for the future or established the documented legal basis to win in court if challenged.
Due to our spending significant number of hours together on work related matters we came to know each other not only as co-workers but as friends as well. We have spent time together with our wives and share common interests such as recreational boating and governmental affairs. I have found Maurice to be a principled individual, who while he works hard, has been able to maintain a balance in life which provides time for family.
As an individual that spent thirty years in public service, and as a consultant to municipal public safety agencies, I know the value of good people in positions that can make a difference. Maurice Lariviere is one of those people. It would be my pleasure to speak with you in person or by telephone at 978 502 5191 regarding Attorney LaRiviere's capabilities.
Dennis Dizoglio
Executive Director, MVPC
From 1993 to 2000 I had the opportunity to be the Mayor of the City of Methuen and worked with Maurice who was then City Solicitor on a daily Basis. Based on this experience I offer the following reference.
In addition to my six years as Mayor I worked in local government for over 20 years. During that time I have worked with many City Solicitors. I can honestly say that Maurice is the finest City Solicitor that I have ever worked with. Maurice has extensive legal knowledge, Strong problem solving skills and a dedicated approach to his profession.
Maurice's knowledge of Mass General Laws, which prescribes the powers, responsibilities and limitations that municipality and the authorities who operate within communities, is extensive. On a regular basis during deliberation of issues facing the community Maurice would identify MGL Chapter and Section from memory, relate any judicial decision that clarified legislative intent and advise a course of action.
As you can imagine when faced with the many issues municipalities must address it is difficult deciding on the right course of action. Maurice was an asset during these deliberations as he identified the various legal options available to the community and helped in the discussions of the pros and cons for each option. His strong problem solving skills allowed the community to make the best-informed decisions.
Maurice's dedication is well known in City Hall, with other municipalities, with his legal colleagues and within the judicial system. He is known for coming prepared at all times, for his hard work and his conscientiousness. I am pleased to give this reference on his behalf.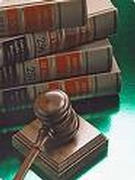 My Contact Information
http://mlarivierelaw.9f.com